Forest of Imagination is seeking sponsorship to help us reach our fundraising goal.
Please see our A4 sponsorship pack here.
Here are the sponsorship opportunities…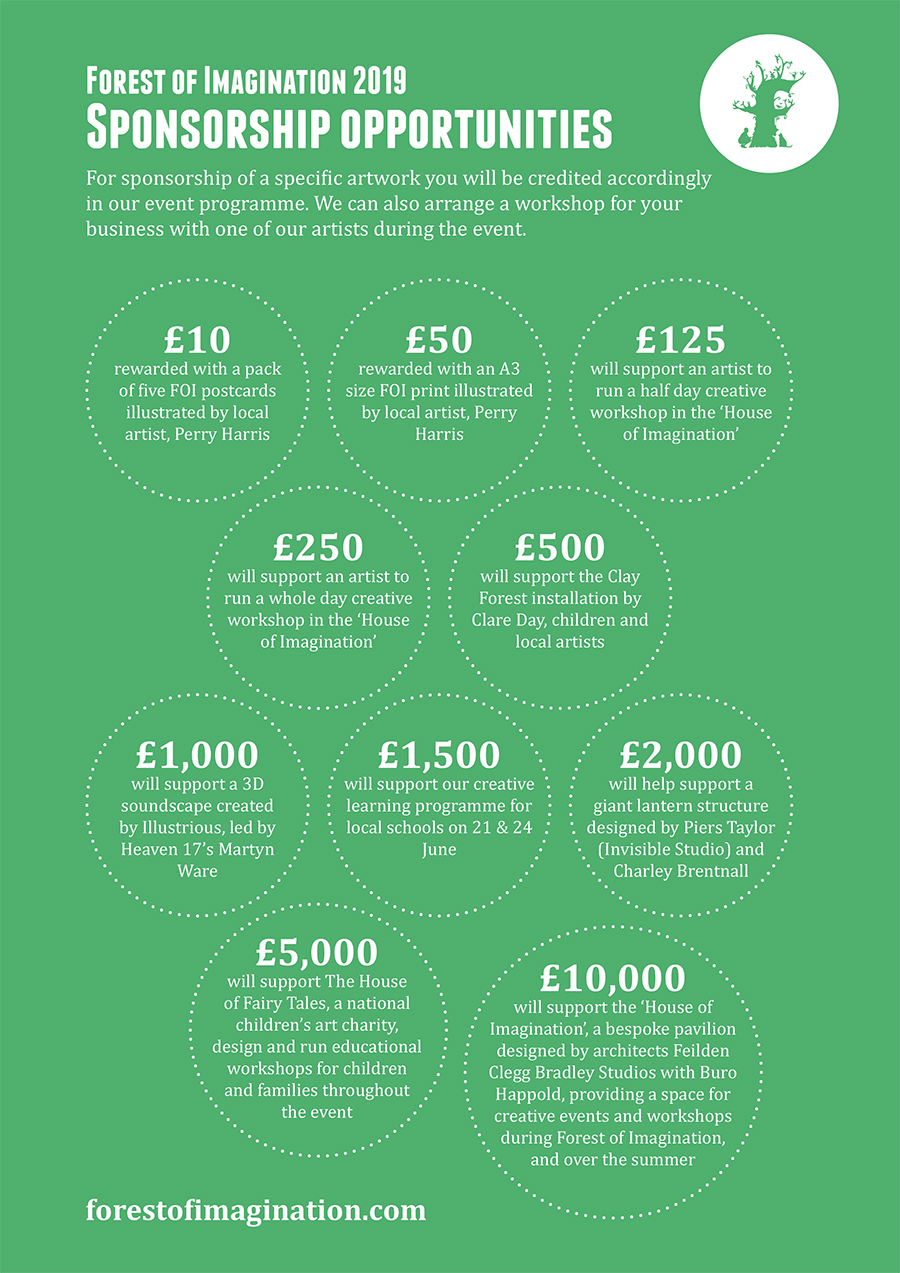 Online donations
We receive much of our funding from generous people like you. By setting up a regular donation to 5x5x5=creativity you can support our long-term work to enhance wellbeing and transform lives, communities and cities.
Reliable income means we can plan our work more effectively helping us to achieve more.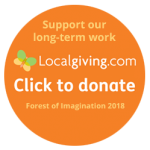 We would like to thank our 2019 sponsors and partners for their generosity and support