"Instinctively, without understanding what's happening, people know that in certain wild environments, they have come home."
– EO Wilson, ecologist.
Forest of Imagination is a four-day participatory, contemporary arts event and creative learning programme delivered by a collaborative team of local creative organisations in Bath. The event transforms a familiar public place into an inclusive space for contemporary creativity and intuitive play, offering an immersive experience for participants through interactive installations, artworks and workshops. Forest of Imagination is free and open to all.
Forest on the Edge: Forest of Imagination 2017 is aligned with the Re-imagining Childhood event and will run from 29 June to 2 July 2017. The Forest of Imagination will run in parallel with this major conference with art and design installations located within the Edge Arts building and in the adjacent Bushey Norwood, a National Trust meadow. The objective will be to create an engaging and thought-provoking series of experiences for all ages, with an emphasis on the worlds experienced by young children through the overarching themes of the conference and the imaginative framework for inclusive participation: 'Where we feel at home'.
View the Forest of Imagination 2017 programme here.

Forest of Imagination 2017 takes this idea of our 'natural home' into the unique landscape of Bushey Norwood right on the edge of the city of Bath. This prehistoric meadow landscape, with mature open grown trees surrounded by pockets of woodland and elevated views, has many similarities to the African savannah, often considered the first human habitat/home. This provides the perfect setting to explore the idea of where we feel most at home – in the city or in nature?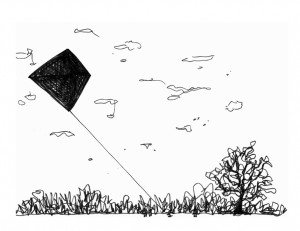 The idea of 'home' will be explored in a number of ways mixing up representations of our human, urban homes with the natural habitat/homes of the flora and fauna that live on Bushey Norwood. Planet Earth is our wider home and through the imagination of the international artist, Tomas Saraceno, we will also be exploring the importance of our planet atmosphere.
The intention is to create a trail of unique temporary installations and artworks linking the urban edge of the city of Bath with the prehistoric landscape of Bushey Norwood. In response to the title 'Forest on the Edge… where we feel at home', elements of the city will be placed in the countryside whilst aspects of nature are to be placed in the city, allowing the reinterpretation of the relationship of city with nature. The special nature of the site offers some spaces where specific timber installations, structures, shelters will be made to house artist workshops and making spaces. These will become temporary 'Houses of Imagination' within the landscape.
Friday 30 June will be schools' day: local schools will be invited to visit the event and participate in a range of creative workshops run by professional artists. We will engage with local schools in the lead up to the event, offering opportunities for workshops alongside professional artists.